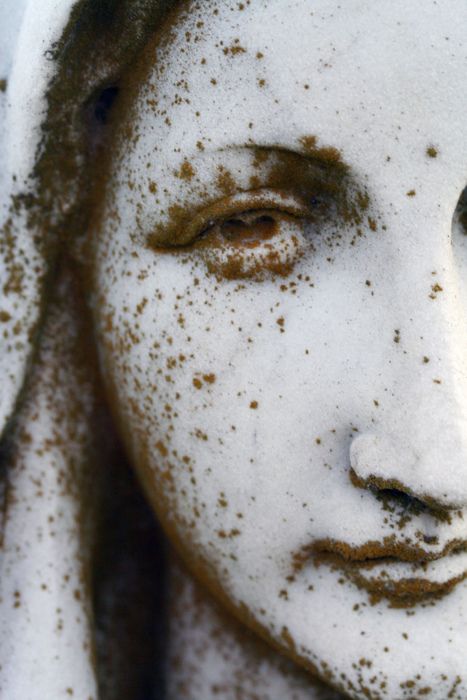 Tulasi Adeva is a therapeutic mentor and embodiment facilitator who lives and works in beautiful Hanalei, Hawaii.
I had the honor of working with her at the Oakland Center for Holistic Counseling. She has a fiercely open and clear heart, and I was often speechless when I would hear her talk about the way she knows people and the world. She is often able to articulate what is deep down inside of us all, and this article is no exception. She wrote this beautiful, perfect piece in response to what happened in Orlando this week, and I have the honor of sharing with you here. This applies to everything, and I believe it's terribly important to realize how vital this work is. I challenge you to allow her words into your body. Try them on and see what shifts, or what would need to.
"maybe vulnerability is the greatest key we hold to our collective healing. not vulnerability held close like in a poker game we are trying to win, but vulnerability revealed, vulnerability laid out for those around us to see.
this is not an easy thing. as humans we grow good at being guarded. we learn all too well how to hold our emotional cards close in. we learn to navigate the hazardous terrain of relationships by defending and protecting. the brain is so sophisticated and complex it manages our whole strategy in such a way that it feels like a second skin, like this is just the way it is.
but when you hold a baby in your hands, a fresh being newly breathing air, you know that our essential nature is vulnerability. and with vulnerability comes unconditional love. with vulnerability comes our capacity to trust. with vulnerability comes our capacity to fully be all the way here.
because let's be real. this being alive is VULNERABLE.
we may try to hide away, and defend against, in order to protect ourselves, but that protection cuts us off from what we truly want… to be seen, acknowledged, appreciated, LOVED.
we are a complex system of beliefs and cultural conditioning. we are a store house of generational trauma and instinctual survival. amidst all this we are evolving at such a rapid rate, individually and collectively, that we don't entirely know how to keep up. we are boiling inside.
with our deep desire. with our own fears. with confusion. with pain. with rage. with longing. with heartache. with a calling for more.
without a firm grip on our inner compass, a deep connection to our own heart, a tender acknowledgement of our own vulnerability we get locked into a stance of defense. we resist what is.
we want to hold on to what we know, we want to have it all figured out so we can avoid risk (vulnerability) and play it safe.
part of my teaching is about feeling what's here to be felt. going all the way in. this is not an easy task, often it feels like the pain or discomfort will never end. but inevitably on the other side we meet our vulnerability, our tenderness, our hearts. and there we come to know ourselves more completely.
there is a teaching in relationship work to take 100% responsibility for what is going on in a relationship. in akido when practicing with another the resistance you feel, is your own. both of these teachings are pointing us toward self responsibility, personal accountability, toward a recognition that how we move and what we choose to do impacts the space and outcome of what unfolds.
but as david whyte says we have to take the close in step. before we can take 100% responsibility, before we can identify the perceived resistance in another as our own we have to know ourselves. i mean really get to know ourselves. look in the mirror and look deep. what are we hiding, what have we tucked away, what don't we want others to know and see?
our pain is the catalyst for our creative expansion if we have the courage to face it and the willingness to see what's there to be seen. when we meet and greet our own vulnerability it opens up space, it opens up compassion, it opens up a renewed relationship with responsibility – to ourselves and the world around us.
because no matter how we come in, what we've been told, each one of us is a sovereign being with a calling and a purpose for being here at this time. but until we get that, we are flying blind in a selfish charade of pleasure seeking and self protection.
amidst all that the world is reflecting back to us these days it is so easy to be broken hearted– especially if you are in touch with your own tenderness, with your own vulnerability. on countless occasions the intensity i have seen or felt or heard has knocked me to my knees. i've wanted to scream but i have kept my mouth shut. i have wanted to cry and so i did behind closed doors. i have wanted to pretend that this was not real and not going on, so i would look the other way and let life go on.
to be a vulnerable human being means to walk through the world with your heart broken open. it means to hold it bleeding in your hands because it's yours and it's rhythm matters. to be vulnerable means to be courageous… to move and live with heart. it means we must see ourselves- the light and the dark. it means we acknowledge who we are – divine beings with a greater purose and fallible humans figuring it all out. it means that we appreciate the path before us – the one we have chosen, with all the challenges and triumphs it provides, for this life is our teacher calling us back home to our whole-hearted-ness. it means we bring forward love – for ourselves and for each other, as often as possible, just as we would love that brand new, completely vulnerable baby.
when we are in touch with our own vulnerability and we see it in another, we are opened, connected, changed. today i watched a raw filmed video of a woman speaking the potent truth of something that touched and moved her deeply. she shared the healing of a vulnerability she has been carrying most of her life. and though it was not my story, i felt her in hers. though it was not my story i felt the healing happening. though it was not my story i understood that her healing is my healing for we are never alone and on our own, we are both that baby, we are both vulnerable to all that is unfolding.
lately every sign i see is a call for deepening. a soul dive beneath the surface of the way things seem and the labels and stories we can read. it is a tap root connection to the truth of our own soul. it is a willingness to be vulnerable and speak from that place, to share from that place, to lead from that place.
this world is changing. so rapidly. every day. there is so much more to it than big money and good branding and how many likes your posts receive. it is a life or death battle for the earth, for humanity, for heart. and the only way i can see to get through to the other side is to be all in. take your heart out in your hands and show it to the world.
what if we were courageous enough to be raw and real? what if we no longer held ourselves back? what if we practiced compassion for ourselves and each other, even when we disagree, because we remember and honor vulnerability?
i am still learning. i am practicing. i am afraid that you will hurt me, not see me, not care. i am afraid you will say it doesn't matter, that i don't matter and that i shouldn't share. i fumble all the time. i do not have it all figured out. but when i tend to that still small voice within, i know i am 100% responsible for all of this and my voice matters, my heart wants to be felt. i am letting all of us down when i don't let the truth of own vulnerability come out.
and so i offer it to you. i offer you a seat here with me, in a wide open space where all that needs to be said can be said. where all that you feel is a welcome expression of the truth of your experience, where all that i feel is a welcome expression of mine. and in this field i know we will meet and see each other again for the first time and remember that we are one. we are tender, vulnerable, open hearted love.
here we will change the world."
Find Tulasi and her incredible work here.
Originally posted by Tulasi Adeva on June 14th, 2016. Source: http://www.rockyourjuicylife.com/inspire/2016/6/14/show-your-bleeding-heart. Reposted with permission from Tulasi Adeva.